Transforming the state of clean, renewable energy, superconducting technology supports high current with minimal energy loss. Useful in applications like wind turbine and ship propulsion technology, superconducting generators have an energy output equivalent to existing methods at a fraction of the cost and weight.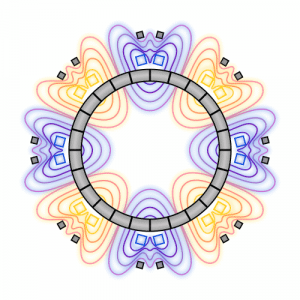 Electricity is generated using a combination of Hinetic's patent pending Air Core technology and strong superconducting magnets. As the conductor approaches zero electric resistance, it boasts minimal loss at cryogenic temperatures so efficiency and specific power are maximized especially for large-scale machines. Active shielding in the conductor also contains magnetic flux to assist magnetic field density.
Hinetics' Air Core Design can reduce generator weight greatly, bringing down the costs of installation. The Air Core generator technology has the potential to revolutionize industries like wind energy and shipping by reducing generator weight without sacrificing energy output. This technology could uplift the wind energy industry as a competitive and viable option in the emerging US renewable energy market.